New IES-MEDEF meeting called « Health 2030: towards new business and collaborative models »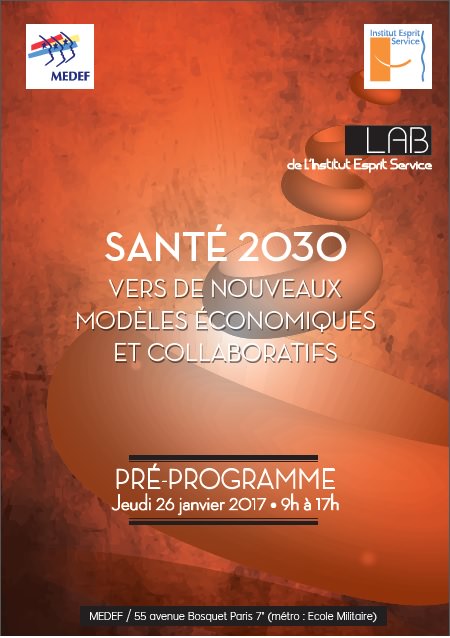 In collaboration with INSTITUT ESPRIT SERVICE and MEDEF, BY.O invites you to participate to a day of discussion this Thursday, January 26th (9 am to 5 pm) based on the health topic.
What are the stakes and the major questions about health? What is digital health? Health Uberization- what impacts can we expect from digital technology on the patient's experience? What new business and collaborative models will emerge? How to support internal transformations for health stakeholders? What will be the place for the person in the future? What innovative cooperations will take place? Nearly 30 contributors from the public and the private sphere (members of Executive Boards, associations' directors, experts and scientists) will be there to answer your questions and share their experience during conferences and debates opened to everyone.
BY.O will be represented by Catherine Livernet, CEO of Cymbi.O and co-president of LAB Santé de demain, INSTITUT ESPRIT SERVICE.
Follow the meeting on #LABSANTE2017.
USEFUL INFORMATION:
Registration is mandatory and free, for half day or full day, open until Tuesday, January 24th 2017.
Date: Thursday, January 26th 2017 – from 9 am to 5 pm
Location: 55 avenue Bosquet Paris 7e
Subway: Ecole Militaire
*By.O Group & Cymbi.O chair the Commission « Services et nouveaux modèles économiques » and « Partenariats de l'Institut Esprit Service».