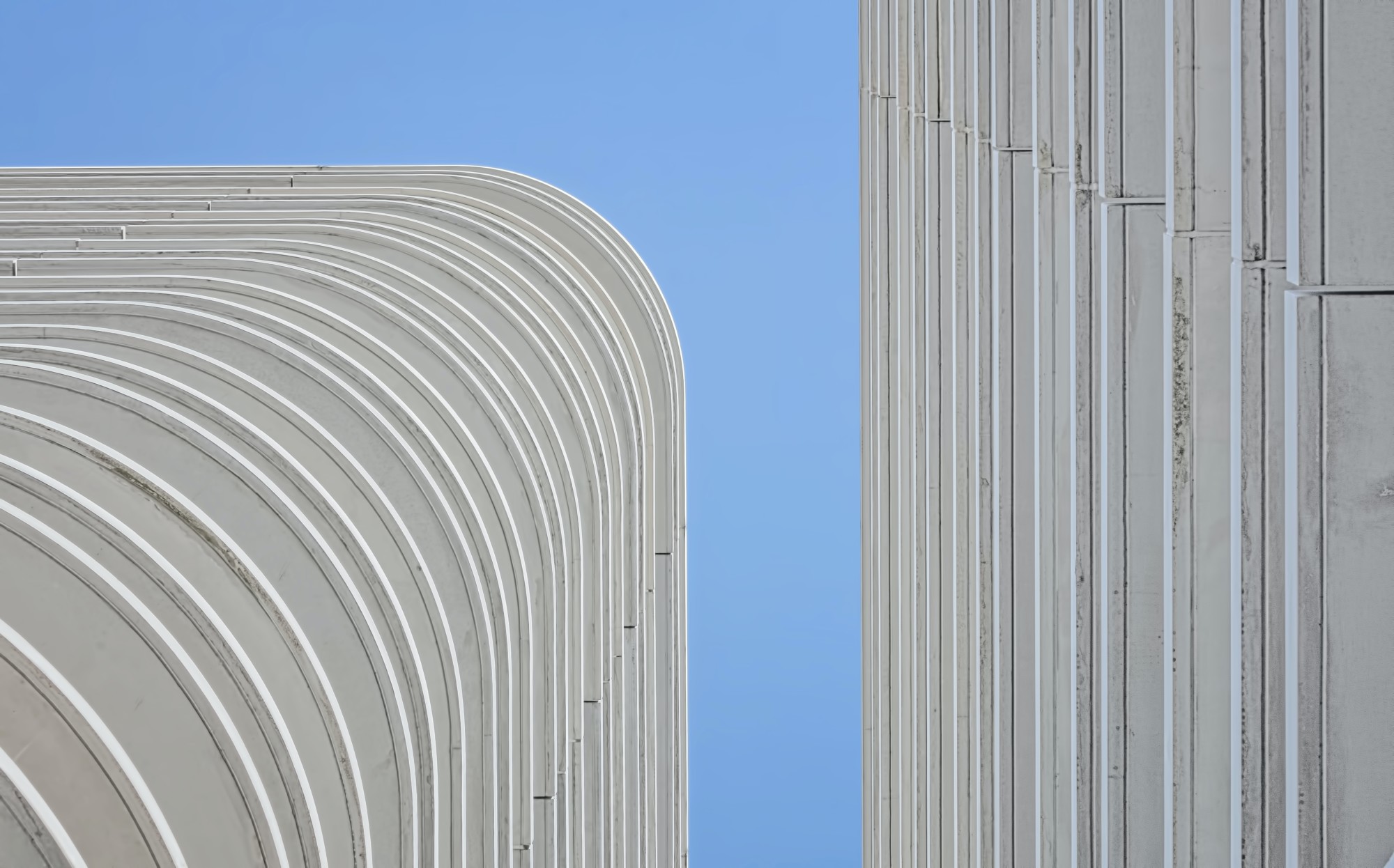 Our expertises > Supplier relationship management
Transform your purchasing and strengthen your supplier relations
Purchasing is a powerful driver of value creation.
However, there are still many sources of savings to be tapped within companies. The aim of Purchasing Departments is no longer simply to be the most efficient purchasing function, but to make the whole company more efficient when it comes to purchasing.
In addition, better management of supplier relations enables companies to multiply their strengths tenfold in terms of innovation, generating new opportunities and implementing new business models. In particular, this means better risk-sharing.
Purchasing performance and supplier relations: our support
As a specialist purchasing consultancy, By.O Group supports you in your purchasing performance and supplier relations projects:
Building the roadmap, organizing, sizing and measuring purchasing performance
Creation and deployment of purchasing strategies by category
Design and delivery of purchasing training courses (satisfaction rate of buyers trained by By.O Group in 2022: 82.97%)
Management of operational projects involving production, indirect, Capex or service purchasing…
Definition of purchasing IS master plan, selection of editors and deployment of tools
Management of supplier relations and their channels, development of collaboration and strategic partnerships
Implementation of open innovation and co-development projects
What is the supplier relationship?
The supplier relationship, also known as supplier relationship management (SRM), is the set of interactions and exchanges between a customer, company or public organization in any sector, and its suppliers. It is essential to ensure the availability of raw materials, products or services required for a company's activity. It is a crucial factor in a company's success, helping to boost its competitiveness in the marketplace.
SRM encompasses a wide range of tasks, such as supplier performance evaluation, contract negotiation, collaborative relationship management, demand planning and risk management. It often relies on tools and technologies to facilitate communication and collaboration between the various players involved.
Purchasing functions have concentrated their transformation efforts and energy internally, leading to disinvestment externally. It is now crucial to develop a broader external ecosystem.
What are the challenges of supplier relations?
Business and financial issues
The supplier relationship can be strategic for a company, as it can influence the quality and availability of raw materials or finished products.
If you are a small business or self-employed person, you're likely to be thinking in terms of late payment, cash flow management and paperless invoicing. But managing this relationship can have a significant impact on a company's strategy and finances.
Suppliers can help reduce production costs by supplying raw materials or components at a lower cost. They can also provide competitive advantages by offering innovative and exclusive products. In addition, partnerships can help strengthen collaboration and customer relations through better supply chain management.
Operational issues
The supplier relationship can also have a significant impact on a company's operations. Suppliers are often a critical source of components and raw materials for production.
A break in the supply chain due to a failing subcontractor can result in production delays, lost sales and high replacement costs, or the outright loss of an important contract. It is therefore important to maintain close communication to ensure that deadlines and expectations are aligned.
Environmental and social issues (CSR)
The relationship must also take into account aspects of corporate social responsibility (CSR). Our customers must be able to meet safety, quality and sustainability standards in their supply chain.
A responsible company is also a customer who uses companies that are themselves responsible. As such, it is important to select suppliers whose responsible and sustainable practices are in harmony with the company's values. These criteria can be directly integrated into the contract.
Legal issues
Contracts between companies and their suppliers must be clear and precise to avoid any disputes or disagreements. It is important to consider legal and regulatory obligations to ensure compliance by all partners.
The relationship is also subject to contractual and legal aspects. Contracts can help formalize agreements between the two parties, clarifying expectations and obligations. Legal issues such as disclaimers, confidentiality clauses and limitations of liability must be considered in any relationship with a subcontractor.
Risk factors to be identified
In any supplier relationship, it is important to identify potential risk factors that could compromise the success of the relationship. More than just a problem with an invoice, these can include financial, legal, safety, quality and sustainability risks. It is important to monitor these risks and put in place appropriate mitigation measures to ensure that partnerships are strong and long-lasting.
Transparent communication and mutual trust
Today, companies increasingly need to trust their suppliers to support their ability to grow, while minimizing their exposure to risk.
Mutual trust is essential. It is important that both parties respect their commitments, and work together to find solutions when problems arise. Companies must honor their contracts and pay their invoices on time. Suppliers must meet delivery deadlines and guarantee the quality of their products.
Focus on key suppliers
Key suppliers: privileged partners
Identify key suppliers
Key suppliers: privileged partners
When a company works with a large number of suppliers, it is important to focus on those who are most important to it, i.e. those who make the greatest contribution to the business. Without them, the company would find it difficult to continue its activity under the same conditions and maintain the same level of service.
Key suppliers are those who supply essential products or services, those who have the greatest impact on quality, profitability and customer satisfaction, or those who are the most innovative.
Identify key suppliers
To identify key suppliers, it is important to carry out regular supplier performance evaluations. This evaluation should be based on criteria such as quality, on-time delivery, respect for deadlines and costs, capacity for innovation, flexibility and availability. They must then be ranked according to their contribution to the company and their strategic importance.
To classify suppliers, we generally divide them into 3 distinct categories according to their importance, which determines the type of relationship management to adopt:
Strategic management: their contribution to the company's business is key, they are few and relationship management is often carried out directly by the company's top management, given their strategic importance.
Pro-active management: their contribution to the business is relative to business objectives, and it is interesting to develop the relationship and involve the innovation and R&D or Marketing & Sales functions.
Operational management: their contribution is standard, they are numerous and can easily be replaced. The relationship is managed by the buyer and the supply chain.
How to establish a supplier relationship management strategy?
The supplier panel strategy
The creation of a supplier panel makes it possible to rationalize the number of suppliers and identify key ones to be developed.
Segmentation and ranking are the optimal combination of capable and competitive suppliers in different contexts. It is a dynamic tool and a means for the buyer to communicate effectively with specifiers.
Rationalize using the Pareto approach
The Pareto approach is a management tool based on the 20/80 law, which enables us to analyze the links between causes and effects. Applied to purchasing, causes are expressed in terms of sources of expenditure (suppliers, internal entities, expenditure families) and effects in terms of amounts or number of transactions. However, this approach requires an exhaustive, up-to-date and usable database.
Pareto analysis should be used by all buyers when they take charge of an expenditure portfolio, or when they update their purchasing strategy (annually).
This analysis helps to identify and/or prioritize the subjects with the greatest impact on the organization.
Steering and performance plan
The supplier progress plan is a project management and measurement tool designed to plan continuous improvement of the supplier, product or service for which management time and effort are expected to generate a competitive advantage for the company. It's important to present this approach as a win-win situation.
In a Progress Plan, we define shared objectives focusing on key points for improvement, and draw up a short-, medium- or long-term action plan incorporating the conditions for success, the constraints and the players involved.
This Progress Plan is then used as a frame of reference for all reviews with the supplier. Make sure you have the right level of contacts on both sides. Be careful not to treat a review as a partnership: you must remain demanding in terms of the level of results expected.
You need to document and implement all necessary action plans, and agree on the validity of data to avoid sterile discussions. In any case, as a customer, this process must be driven by purchasing.
Key stages in a steering plan
As a customer, the key stages in the process of setting up a steering plan include the following:
Taking stock of the current situation, using KPIs, supplier questionnaires, internal customer surveys or other tools.
Imagining as far as possible the ideal (or desired) future situation, in response to the company's anticipated needs.
Set up a joint team with the supplier, review the current situation and carry out a gap analysis.
Develop a Progress Plan, with precise milestones, deadlines and action plans.
Follow-up using the formal steps of supplier reviews, while favoring permanent contact.
The importance of training your buyers
Setting up an effective system for monitoring your suppliers is not something you can improvise. Buyers need to be trained in order to acquire all the tools and reflexes they need to effectively monitor and manage subcontractors. An ongoing training program is also useful to ensure that all buyers have up-to-date skills, particularly with regard to new issues such as decarbonization.
As a Qualiopi-certified training organization, By.O has trained more than 20,000 buyers over the past 20 years, through integrated purchasing academies or standard training modules delivered in the form of face-to-face or distance learning workshops.