Discover e-Myse, the new reference for building innovative purchasing strategies
Discover e-Myse, first Saas application, dedicated to the development and deployment of Purchasing Stratégies.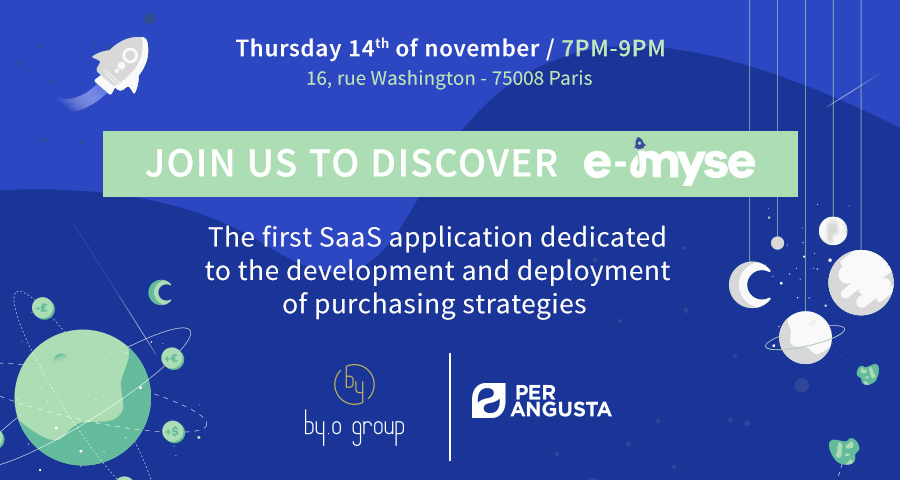 How about developing your purchasing strategy differently?
The international business consultancy, By.O Group, and the cloud-based Procurement Performance Management solution, Per Angusta, have joined forces and combined their expertise to bring you the new reference in strategic thinking !
Based on the Myse methodology, already chosen by major international Groups as their new standard, e-Myse is offering an intuitive and collaborative experience to develop, set up and consolidate your Procurement strategy
Our teams are looking forward to welcoming you on November 14th and to showing you e-Myse in practice on several Procurement topics.
Join us and discover how leading Procurement organizations are using Myse to carry daring, innovative and transforming value propositions.
Register Now!